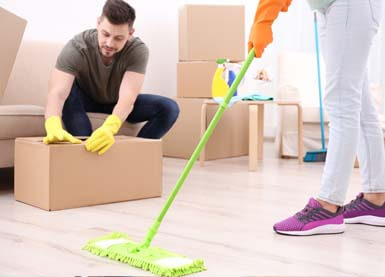 Professional Maid Cleaning Services
At Austin House Cleaning, we know that a home is more than just a property that requires cleaning. A home is personal and it is special to those who live in it.  We understand that most people have a challenge keep the house clean and tidy consistently. With the demanding kids' schedules, busy social life, and work-related stress, a home can easily fall into disarray. 
Microwaves and ovens will become filthy, while kitchens will collect dirt and grime. Showers, tubs, and toilet bowls will accumulate lots of soap scum and will require cleaning. Hallways, railings, floors and bedrooms collect dust and will need to be dusted and vacuumed. 
All these chores take time and they can significantly drain a portion of your schedule. At Austin House Cleaning, we provide maid services that are flexible and will suit your schedule and needs. We provide a range of scheduling options that suit different lifestyle needs. Claim back your time by having our professional maids take care of all housekeeping chores for you. This way, your house will look great and you will have lots of time to enjoy your space. 
Cleaning schedules
Austin House Cleaning understands that every client has different cleaning needs based on their lifestyle and how often they are home. We will cater to your cleaning schedules and will always have maids on call to help you with your cleaning needs, whether you want a one-time, thorough cleaning to help refresh your house after the long winter months or daily cleaning because of a highly-trafficked home with children and pets. We provide daily, weekly, bi-weekly, and monthly maid cleaning services to suit your needs. 
Maid training
Once hired, all our maids undergo rigorous training to ensure they are knowledgeable about the home cleaning best practices. Our training is carried out both on-site and offsite and new maids learn under the close supervision of a supervisor. Although we offer initial training, at Austin House Cleaning, we believe that training should be an ongoing practice. As a result, we frequently provide professional education to ensure our employees' expertise remains up to date. 
An affordable luxury
Today, hiring a daily maid service is an affordable luxury for everyone. Our cost-effective maid service helps people maintain and manage their house without breaking the bank. With a recurring maid service, your maid will get to know you, your home, and preferences better. With time, they will be better able to provide cleaning services that meet your specific needs. You do not have to stay in a dirty home when you can get affordable maid cleaning services from Austin House Cleaning. 
If you are looking for a reliable and professional maid cleaning service, you can trust Austin House cleaning. We are a licensed, fully insured and bonded company with a solid reputation for friendly customer care and exceptional cleanliness. Our reliable maid services are designed to keep your house looking at its best always, depending on your cleaning preferences and lifestyle. You can trust us for all your maid cleaning services.
Book Now